websites that are responsive & relevant to your business
A website gives your business the trust and credibility your customers need.
Each day our community is becoming more dependent on the Internet. Without a website, potential customers may overlook your business and contact someone who does have a website. To help you stand out from your competitors, we offer a variety of different website packages that can be tailored to your every need. We will help you keep your business relevant by allowing you to connect with your audience online, offering a user-friendly interface that give you the ability to update content regularly. We also design a responsive website ensuring professionalism is carried throughout on all platforms, such as desktops, tablets and mobile devices.
Services We Offer
Business & E-commerce Websites
Powerful Website Analytics
Search Engine Optimization (SEO)
Google Sitemap Submission
Domain Registration & Hosting
Custom G Suite Email Accounts
Email Transfers & Migration
Newsletter Platform & Integration
Enhanced CSS Customization
Custom Plug-In Integration
Photography & Videography
Training Video Tutorials
Available Website Packages
Book at free 15 minute consultation call to determine which package is the right fit for you and your business.
Full package details and à la carte options are available during a consultation call.
Are you looking for a new website but don't have much content? Maybe you just need a few pages to get your business online and add more content later. If this sounds like you, then this Entry package might be a perfect match to get you started.
• Personal or Online Resume
• Start-up Business
• Non-Profit Organization
Perhaps your a small to medium size business that needs a new website or a re-design of an existing one. If you don't need to sell products online, but you want to showcase your services and reach your target audience online, then this Essentials package may be the one for you.
• Small or Medium Size Business
• Re-design of an existing website that needs a design upgrade
• Showcase your work and services without the need to sell product online
You already have a steady clientele but your presence online is in need of a boost. Maybe you serve a wide range of customers or have a niche market. This Enhanced package focuses on advertising your products and services with the option to sell through e-commerce at a later date.
• Medium to Large Size Business
• Showcase products & services online with the option to sell through e-commerce
• Customized website that is uniquely designed to suit all areas of your business
If your business has many different and significant areas that you want to showcase online, then this Elite package has what you need. It offers you a collection of pages that will present a content-heavy site in a professional and organized way, as well as structured navigation and layout to keep your online visitors engaged rather than lost and overwhelmed.
• Large Size Business
• Picture, Product and/or Content Heavy to showcase all areas of your business
• Customized options are required to achieve your unique business needs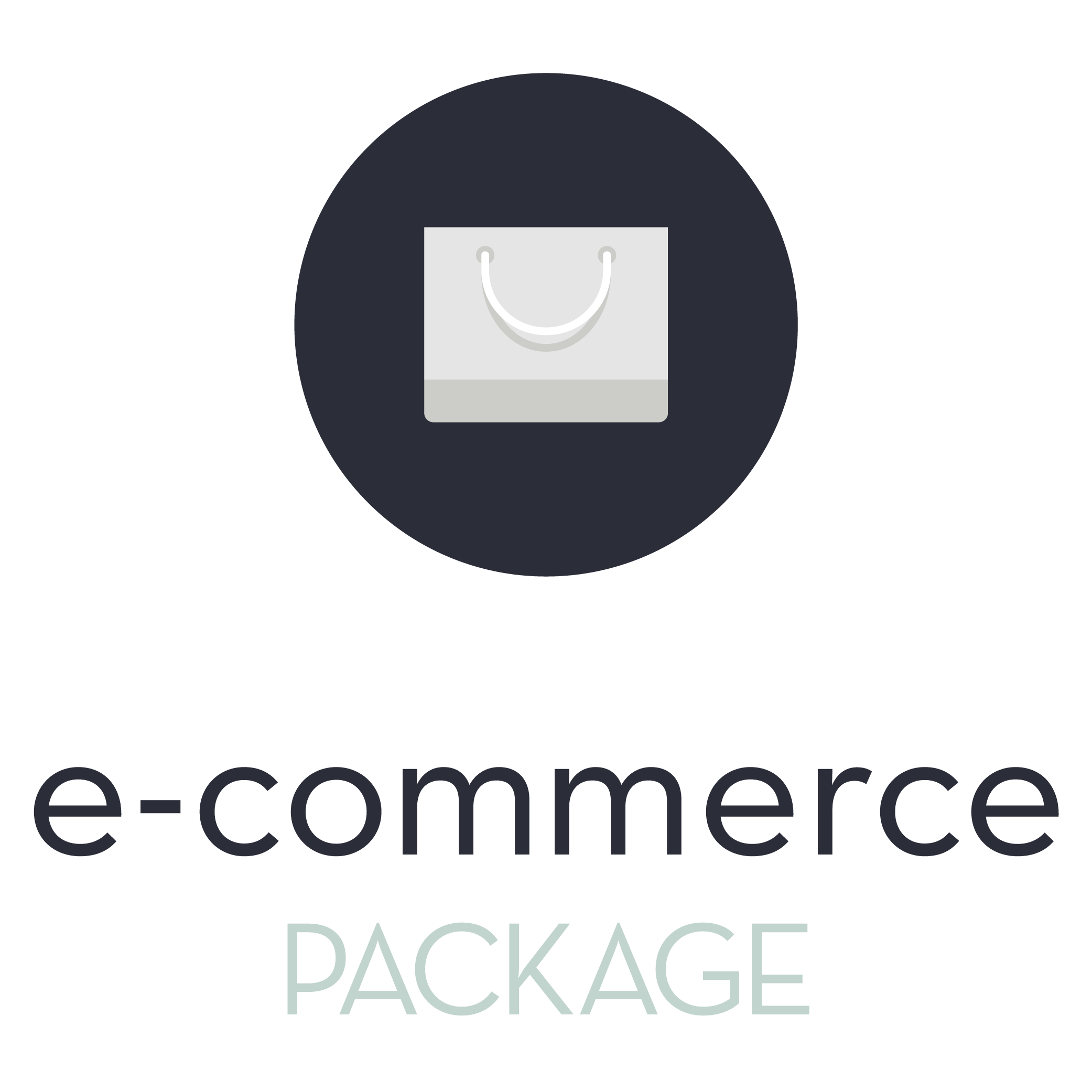 When your main focus is to sell products online, then this E-commerce package is what you need. If you already have a retail location and want to add an online option, this package will get you started and allow you to add more products along the way.
• Small to Large Size Business
• Sell products through e-commerce and accepting payment options through an online service
• Offers the option to update, change and add product on a regular basis from your own login account
All website packages come with your own account login, giving you the option to make adjustments to any existing pages on your own!
*Please inquire for more details